At ANX, we understand that there is no place like home. Having loved ones around while undergoing care and treatment for illnesses or injuries in the comfort of familiar surroundings often promotes speedier recovery, lower overall cost of care, and better quality of life
From Home Healthcare Services to Hospice Care, you can count on ANX to provide you with the highest level of care and personalized attention.
ANX is Medicare and California Department of Health certified, and accredited by the Joint Commission on Accreditation of Health Care Organizations (JCAHO). For a free consultation, email info@anxlife.com or call (650) 991-5177
"Must Know" Tips and Timelines for Home Healthcare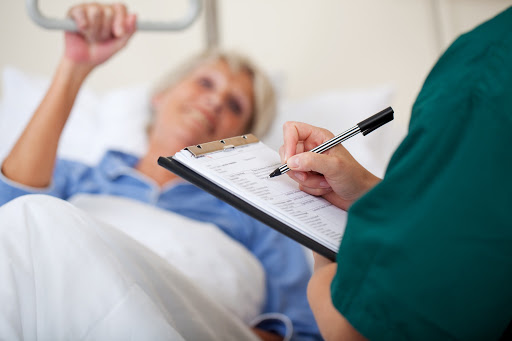 Timelines and Setting a MUST Expectations in Home Healthcare
The importance of patient experience is one of the ultimate goal in any healthcare industry. We are challenged to be innovative in creating a positive experience for all our patients that access healthcare. We believe that this process starts from setting expectations and knowing where you are in this process.
In home healthcare, there are three distinct timelines that you MUST be aware of
Transition
Admission and Re-Visit Care and
Discharge
Transition
Transition is an important process in creating a positive experience and a successful discharge. This process begun as soon as you get admitted in the hospital. Your social worker or case managers initiates this process and try to anticipate your needs while you are in the hospital and at home. One of our goals is to get you back to your healthier "you" as soon as possible and prevent you from being re-hospitalized.
During the transition and if you are going home, your social worker or case manager will allow you to choose your home healthcare partner that will continue your care at home. You and your family may get a phone call from a home healthcare agency to set the date to see you your home healthcare nurse and physical therapist before you leave the hospital.
At this time, a home health agency (HHA) knows your insurance information and must tell you if you have any financial obligations and also notified your primary physician or specialist to oversee your care while at home. There are 3 MUST that you need to remember on Transition;
Discharge Plan
Discharge Medication List
Appointment to your Primary Physician or Specialist
Admission and Follow-up Visit Care
Admission is the first day that your home healthcare nurse or physical therapist see you at home. This process may take an approximate 1-2 hours depending on the care the nurse / physical therapist needs to provide for you. Just like any physicians offices, the first visit usually takes longer. HHA needs to collect information to justify that you really need the home healthcare benefit and for your insurance to cover the services. During this time your home health nurse or physical therapist MUST;
Establish a plan of care with you
Reconcile your Discharge Medication List and Containers
Create their approximate visit frequency calendar
After the admission, HHA will determine if a Follow –up visit care is needed. This is when you and your home health worker will execute the care plan that you both established during admission. Follow-up visit usually last at least 45 min including their documentation. Every visit you and your nurse MUST;
Review where you are in your goals and care plan for the next visit. (i.e. Wound size and signs of healing)
Update and Reconcile your medication
Update your primary care physician and/or specialist if there are significant changes in your health or care.
Discharge
Just like transition, discharge planning happens on the first day of your care. Quite ironic but this is the best practice to ensure healthcare professional a successful care. Home healthcare is an intermittent skilled service that usually last within 60 days. This calls for efficient and effective care and planning your discharge ahead creates the platform for this goal. On the day of discharge, your home healthcare staff MUST;
Discuss met and unmet goals of care and home health programs that you need to continue to stay healthy.
Update and Reconcile your Medication
Notify your MD ahead about the plans for discharge.
Knowing what happens on this timeline allows you to create a common language and ask the right questions with healthcare professional including physicians, case managers or social workers and home healthcare nurses.
Home Healthcare's goal is to create a sustainable program for you to stay at home, which means that we need to transfer the skills to you or family caregiver if they're available. Home Healthcare program includes services like Skilled Nursing, Physical Rehabilitation, Social Worker and Home Health Aide.
At ANX Home Healthcare, we understand that there's no place like home. Having loved ones around while undergoing treatment for illness or injuries- in the comfort of familiar surroundings – often promote speedier recovery, lowers overall cost of care, and improves quality of life.