Our Team
Our team is comprised of health care professionals with decades of deep industry experience and expertise.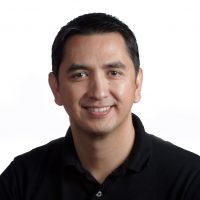 Thomas Allandale Rocas III
Thomas Allandale Rocas III (RN, BSN, CWCN) has been in the health care field for over 20 years, with extensive experience in Advanced Wound Care, Acute Care and Home Healthcare Administration. As the Founder/CEO of ANX Home Healthcare, Thomas strongly believes in a holistic approach to health care, providing medical, spiritual and social support to patients with life-limiting illnesses. He regularly organizes international medical missions, providing badly needed medical expertise and supplies to patients in remote provinces in the Philippines.
As a key contributor to local, state and federal legislation affecting the health care field, he continues to stay on top of the latest medical trends and best practices for providing comprehensive home health care.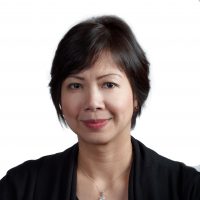 Lisa Mangubat
ANX Home Healthcare's Co-Founder and COO is Lisa Mangubat. With over 25 years of extensive experience in the health care industry, Lisa began her career as an Internal Medicine Clinical Nurse at La Mirada Medical Center in Southern California, performing comprehensive patient assessments, providing assistance in diagnosing clinical ailments, and designing treatment plans in partnership with doctors.
In 1996, Lisa transitioned to the Home Healthcare industry, building the human resources and services infrastructure of Staffing Home Care in South San Francisco. At ANX Home Healthcare, Lisa continues to remain involved in establishing and monitoring standards for home health care, coordinating all direct and indirect patient services, and ensuring proper maintenance of clinical records in compliance with local, state and federal regulations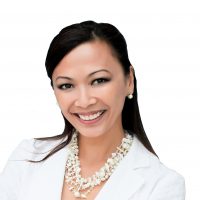 Christina Dunham
Christina has been in sales and marketing for over two decades, developing acquisition, activation, and engagement programs for start-ups, small businesses, and Fortune 500 companies. As Director of Business Development/Marketing at ANX, she oversees the Account Management Team and leads all sales and marketing efforts. Prior to joining ANX full-time, she served as consultant to the founders—developing the company's branding, content, and web strategy at start-up—and provided marketing communications support over the last 9+ years.
Previously, Christina directed marketing communications at HealthTap and developed customer marketing campaigns at fitmob and Sterling HSA. She holds a BS in Marketing and International Business from Salisbury University, Maryland and an MBA from CalState Hayward, attending her last semester of graduate studies at the Academy of National Economy in Moscow, Russia.
Karen Yong
Karen Yong is the Rehab Supervisor for ANX, responsible for recruiting, hiring, and training the rehab team. With 30+ years as a clinician, faculty instructor, guest lecturer, and in-demand consultant in the home healthcare industry, she brings with her deep industry knowledge and top-notch home health experience. She is proud of being part of a company that strives to provide the best care without compromising on integrity, values, and culture. She says, "I applaud ANX's continuous efforts in partnering with the community and looking for ways to improve our service and delivery of care."
Karen received her MA in Physical Therapy from Stanford University and her BA in Physical Education from University of California, Berkeley.

Geraldine Lazaga Garibay
As Director of Patient Care Services for ANX, Geraldine provides clinical oversight and daily supervision and consultation to the clinical staff in all aspects of patient care. She is responsible for ensuring quality of care, including reviewing accuracy of clinical records, compliance with industry regulations, and adherence to state-licensing requirements. She also manages the development of program policies, providing in-service training and performance-improvement initiatives.
She has been in healthcare for almost a decade, obtaining her B.S. in Nursing at San Francisco State University in 2005, and practicing at patient care centers like UCSF Cancer Center, Sutter Roseville Medical Center and Norwood Pines Alzheimer Center in Sacramento.
Geraldine is a proud member of Sigma Theta Tau International Honor Society of Nursing, and lives by the quote "Be always empowered to be your best!"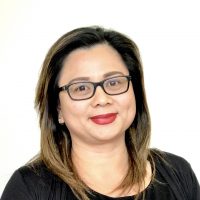 Ila Bansil
As Director of ANX Hospice Care, Ila Bansil is responsible for ensuring that the highest standards for quality, compassionate hospice care are met. She works closely with the Interdisciplinary Team in continued hospice care assessment and implementation of the patient's individualized Plan of Care. With deep roots in the SF Bay Area healthcare community, Ila has 20 years of nursing experience in different healthcare settings, including hospice care, home health, nursing education, nursing administration, medical/surgical, telemetry, and skilled nursing facility, working with large-scale institutions like Kaiser, Mills-Peninsula, St. Francis Memorial Hospital, St. Mary's Hospital, and UCSF.
"I believe we all have a purpose in life, and I'm grateful everyday that I'm able to make a difference in other people's lives. Work is my life, something I live for and love," she says. Ila holds a Master's Degree in Nursing and is a member of Sigma Theta Tau International, Honor Society of Nursing.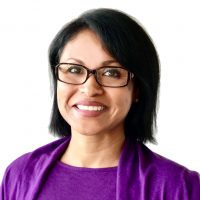 Kimberly McLeod
Kimberly is our Director of Human Resources, joining the ANX Family in 2017. She has over 15 years of experience in human resources for the healthcare and pharmaceutical industries, with expertise in performance management, employee labor relations, and workforce development. Previously, Kim worked as an HR consultant for Kaiser Permanente and Pharmacyclics. 
At ANX, she will be directly responsible for the overall administration, coordination and evaluation of the human resource function leading recruitment and retention and expanding ANX's culture as the company ramps up for significant anticipated growth in Home Health and Hospice. Kim has a Master's Degree in Human Resources Management from Golden Gate University. As she navigates through her work in HR, she is guided by ANX's core value of "Conveying passion and compassion."

Socorro Kaplan
Socorro has been with ANX for almost three years and is currently the Director of Quality OASIS and Coding at ANX, responsible for reviewing patient referral records, daily tracking of OASIS (Outcome Assessment and Information Set) and patient plan of care.
She is a graduate of the DePaul School of Nursing in Norfolk, Virginia, working as a Staff Registered Nurse at the DePaul Hospital Post Surgical Unit shortly after graduation. She has also worked at the Intensive Care/Coronary Care Unit at Peninsula Hospital, and spent 19 years at Seton Medical Center at the Medical/Surgical Intensive Care Units. Prior to joining ANX, she served as Clinical Supervisor for other Bay Area home health agencies.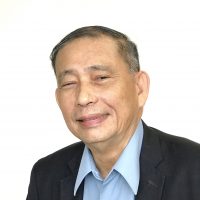 Abraham Alonzo
Abraham Alonzo, Interfaith Spiritual Counselor and Volunteer Coordinator, has more than 35 of extensive pastoral, academic, hospital, and hospice experiences. Prior to joining ANX Hospice Care, he served as Resident Chaplain of Kaiser Medical Center Vallejo, Vacaville Trauma Hospital, and Kaiser Hospice of Napa and Solano. He also served in parishes around the SF Bay Area, and was an ordained Priest for the Archdiocese of Zamboanga, playing different roles as School Director, Pastor in three parishes, a professor at the Jesuit University of Ateneo de Zamboanga, and Dean of Priests.
Originally born in the historic town of Palo, Leyte, Abraham speaks fluent English, Tagalog, and Spanish. He holds a Bachelor of Arts in Sacred Theology (STB), a Licentiate in Sacred Theology (STL), and a Masters in Oriental Religions and Culture (MA-ORC). He also holds Master of Arts in Theological Studies (MTS). He has published articles and peer-reviewed theory papers on spiritual care.

Richard Brian H. Serranzana
Richard is the Clinical Program Coordinator at ANX, responsible for for medication reconciliation, identifying medication discrepancies and high risk medication. He also manages oversight of CHF, Medication and Anticoagulant programs. He has been with ANX for almost two years, initially serving as Clinical Case Manager for the Home Healthcare division. Prior to ANX, Richard served as Charge Nurse for other Bay Area home health agencies.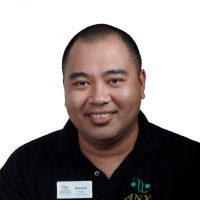 Randell Varilla
Randell D. Varilla (RN, MSN, CWCN) is the Wound Care Coordinator for ANX and one of our resident wound care specialists, providing education and training to clinicians, case managers, and community partners. Prior to joining the company, he served a Clinical Nurse Staff for the Center for Advanced Wound Care at Seton Medical Center. He is extremely passionate about his work, stating, "Passion keeps me going, compassion allows me to have gratitude to the small or big things in life."
Randell is a Certified Wound Care Nurse, holds a Master's of Science in Nursing, and a Bachelor's of Science in Kinesiology, Human Movement Studies from San Francisco State University. He abides by ANX's value of "Deliver WOW philosophy to everyone in every situation," saying "I want to make a stamp with what I do in my profession."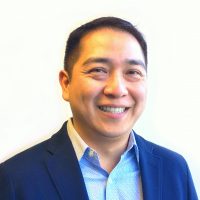 Juan Philip Carlo Paez
Carlo joined the ANX Account Management Team in 2013 and has been instrumental in expanding the company's referral business through a variety of marketing and community relationships efforts, including working with physicians groups, skilled nursing facilities, and local hospitals. He has first-hand experience in providing top-quality patient care and understands the importance of constant communication with patients and their families, having served as a Certified Nursing Assistant, Home Health Aide, and Private Duty Caregiver.
Carlo currently manages accounts in San Francisco and San Mateo counties, including several large hospital and healthcare organizations. He is inspired by the quote "Never let the odds keep you from doing what you know in your heart you were meant to do."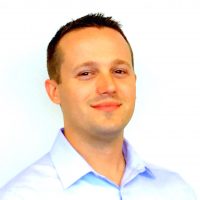 Michael A. Rogers
Michael brings with him more than five years experience in sales, marketing and customer service, working with a wide variety of clientele in the financial services and retail industry. At ANX, he is part of the Account Management team responsible for lead generation, new business development, and account servicing. He currently manages relationships with local hospitals, skilled nursing facilities, and physicians groups in San Francisco County.
He is excited to be working with a great group of people committed to making a positive difference in the lives of others. With top-quality customer service and building solid relationships as a priority, he lives by the slogan "The most valuable player is the one who makes the most players valuable."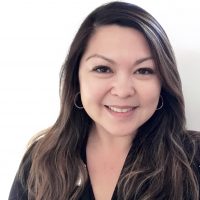 Cherry McCaffrey
With over a decade of experience in the home health care and finance industry, Cherry contributes largely to the Account Management team of ANX. Previously, she served as a Senior Relationship Manager for Envestnet Asset Management, managing accounts all across the country. As a board and care facility owner, she also brings with her deep connections in the Residential Care Facility community.
Cherry is a member of the Account Management Team, responsible for servicing clients and community partners in San Mateo County. She is driven by delivering the WOW philosophy to everyone in every situation. She lives by the mantra "He who has the why to live can bear almost any how."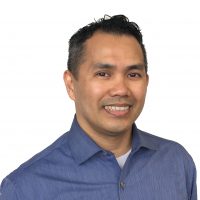 Paolo Macabenta
Paolo has been in the finance and sales industry for over a decade, previously working as an agent and recruiting manager for a Fortune 500 commercial insurance company. As part of the ANX Account Management team, he oversees community partnerships with hospitals, skilled nursing facilities, and physicians groups in Santa Clara County. He also spearheads the task force responsible managing the Post-Acute Partnership and Bundled Payment initiative with El Camino Hospital.
With his deep experience in business development and sales operations, Paolo is excited to be leading the San Jose branch of ANX Home Healthcare. He is guided by the ANX value "Do what's right, be kind, and treat everyone like family."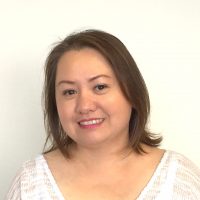 Marie Faye Rocas Pere
Marie Faye Rocas Pere is a Registered Nurse at ANX. As a member of the leadership team, she is responsible for quarterly quality audits of clinical documentation for skilled nursing and serves as coordinator of managed care patients, including securing authorizations for managed care insurances.
Prior to joining ANX, she worked at Mills Peninsula Hospital, serving as a Critical Care Nurse and ICU Telemetry Nurse for 14 years. Dedicated to being the best RN that she can be, she knows that it is essential to be a good listener and communicating with honesty, openness, and transparency. Marie Faye has her eyes set on the future with the company's vision and values as her guide.

Katrina Blanco
Katrina is a Registered Nurse, serving as Clinical Nursing Supervisor for ANX. She is tasked with managing patient flow, beginning with accurately obtaining demographic and clinical information of potential home health patients, and ensuring appropriate staffing levels to service the influx of new patients.
In addition to this, she oversees corporate compliance in federal and state regulations by monitoring current practices in obtaining physician orders, conducting effective patient screenings for new referrals, verifying insurance eligibility, and obtaining required authorizations.

Elaine Aguirre
As Intake Coordinator, Elaine manages all incoming patient referrals from all lead sources, matching patient needs with the appropriate clinicians. She also ensures all clinicians are thoroughly briefed on patient medical histories and other vital health information, as well as stocked with the correct supplies, prior to hand-off. During treatment, she also serves as liaison between the patient's family, physicians, and healthcare team.
Prior to transitioning to healthcare, Elaine worked in the tech industry, working as International Search Quality Analyst at Yahoo! and Geographic Information Labeler at Google.

Cristopher R. Pere
Cristopher is the Medical Supplies and Medical Record Manager at ANX, responsible for ordering, maintaining and organizing all vital medical supplies for the company and coordinating with ANX clinicians to ensure that they have everything they need to provide high-quality patient care. He also oversees the maintenance of patient medical records, from uploading files to the appropriate charts to ensuring completeness of information.
He has been with the ANX family since 2011 and looks forward to the being part of its future growth.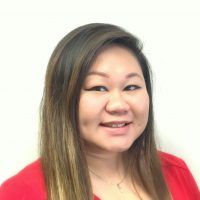 Nhi "Tina" Hue Ly
Nhi "Tina" Hue Ly joined ANX in 2015 and is the Administrative Manager for the San Jose branch, where she is responsible for coordinating all admissions, processing discharge papers, following up on physicians orders and plans of care, as well as managing clinician placement. She has eight years of experience in the home healthcare industry, previously serving as a Case Management Assistant.
For Tina, the greatest accomplishment is simply making someone else smile. "I really just enjoy giving people outstanding service." Perhaps it's no surprise that her favorite quote is by Albert Pike: "What we do for ourselves, dies with us. What we do for others, remains and is immortal."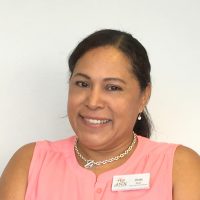 Josie Menis
Josie Menis is the Payroll Coordinator at ANX, joining the company in 2013. Previously, she worked as a financial advisor for World Financial Group and as a secretary and payroll coordinator for Local Union 300. She is excited about being part of ANX because she knows that she is contributing to the company's bigger mission of helping others.
She believes in the ANX core value "Deliver WOW philosophy to everyone in every situation," and this is evident in her work ethic. Her favorite quote: The essence of life is moving forward.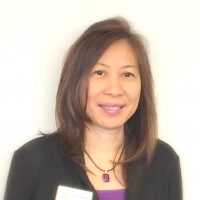 Clemencia "Chit" Cortezano
Clemencia "Chit" R. Cortezano serves as Executive Assistant to ANX Founder Thomas Rocas, providing organization, oversight, and support for all company initiatives, including business process improvements. Chit brings with her 20 years of business management and marketing experience, previously working as an executive for Bank of the Philippine Islands.
Her favorite inspirational quote is from Pope Francis: "Do not get upset. Remain calm. Find a way to get over it. There is no need to be afraid of difficulties. We are capable of overcoming everything."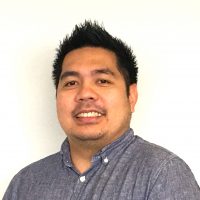 Tristan Troy Rocas
Tristan Troy Rocas is a Clinical Clerk at ANX, working full-time while pursuing his nursing credentials. With a background in customer service, Troy is excited to be working directly with nurses and therapists at ANX, where he is responsible for monthly nursing staff scheduling and coordinating with clinicians, physicians offices, and healthcare facilities. Abiding by the value "Have fun, embrace joy, humor, and humility," he loves that everyday is a learning experience at the company.
For fun, Troy enjoys watching educational videos, playing golf, and spending time with family. His favorite motto: "In order to succeed, we must first believe that we can."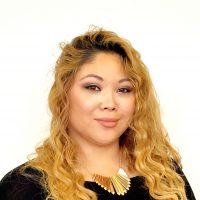 Tierra Maria Menis Cahilig
Tierra is the Staff Coordinator at ANX, responsible for plotting schedules for all clinicians and coordinating visits with patients. As an integral part of the company's back operations, she's excited not just about growing in her career and as a person, but also witnessing the growth of ANX within the community. With ten years of customer service experience, Tierra previously worked at PG&E and White House/Black Market.
When she's not coordinating schedules at ANX, Tierra Marie enjoys fashion and cooking. Her favorite mantra: "Climb mountains not for the world to see you but for you to see the world."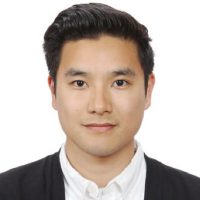 Paul Landicho
Paul is our in-house tech wizard, responsible for providing IT support for our office staff and clinicians, troubleshooting any technical issues, and providing training for our electronic medical records system. With a background in Philosophy and Education from UC Irvine, Paul continues to sharpen his technical skills by pursuing courses in CompTIA A+, Network+, and Linux+.
Prior to joining ANX, Paul taught English in South Korea, spending two years at Samshin Elementary School coaching students between the ages of 7 to 12. Inspiring students to learn is an accomplishment he is extremely proud of, and at ANX he regularly gets to practice his skills in training and teaching. He says he loves "Coming to work everyday with an appetite for curiosity and being able to satiate the hunger."